BEGINNINGS
Opening our doors in 1990, we began as a fastener distributor, specializing in high-temperature stainless steel and non-ferrous alloys. Over the years we discovered that our customers needed more from a distributor than just a product.
Going beyond filling an order became our mission, finding innovative and creative solutions within procurement, material handling and inventory management. Our ability to collaborate with our customers and understand their motivation has earned us a reputation for being personable and dependable.
In 2015, Infinity Fasteners went from five regional branches across the United States to becoming the North American representative of a company with global reach. We were acquired by Keller & Kalmbach, a world leader in C-Parts Management with 26 locations throughout Europe and Asia.
Every location of Infinity Fasteners embodies the mantra "We do whatever it takes to get the job done." Through careful inspection upon receiving product, to on-time delivery of orders, Infinity Fasteners guarantees our customers will receive what they need, when they need it.
You can always expect exceptional quality products and unparalleled customer service from Infinity Fasteners.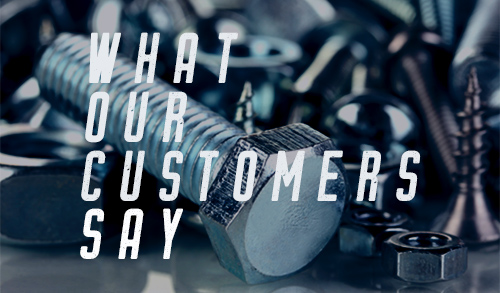 I highly recommend Infinity Fasteners. After 16 + years of working with them, we are all quite impressed with the continued quality service we receive. The hardware we purchase is for projects and must be packaged & marked per each bill of material item. Infinity Fasteners makes sure everything is properly packaged and marked. These are little things but they make my job easier.
— Waste Water Treatment Industry
FASTENERS KNOW NO BOUNDS
Most industries require fasteners in their day-to-day operations. Infinity Fasteners is committed to understanding the varying needs and requirements of different industries. In effort to position ourselves to accomplish this goal Infinity Fasteners been awarded ISO 9001:2015 Quality Management Systems Standard Certification. As a company, we are committed to expanding our knowledge to better serve our customers